Greetings SCJ Classmates:
Hard to believe it's been 30 years since we strolled the halls of Sol C. Johnson High.
To commemorate this occasion, the reunion committee has planned a 30th year reunion to be held on Friday, February 9, 2018 thru Sunday, February 11, 2017.
We hope you will join us for three days of fun-filled activities and the change to reconnect with classmates.
Weekend events will include:
SJC Mixer – Friday, February 9 at Coach's Corner
Instant Replay – Saturday, February 10 at Jersey's Pizza
Worship Service – Sunday, February 11
The registration deadline is February 7, 2018!
The reunion committee has worked very hard to plan this celebration. It only can be a success with the participation of everyone. We trust that each of you will not only participate but encourage others to participate. Let's make our 30-year festivities even more successful than our 20-year reunion.
Previous emails have provided a list of "missing" classmates. If you have contact information for any of these classmates, please forward it to Debbie at Debbie@robojig.com. We look forward to seeing you and thank you for your support.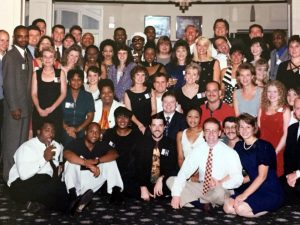 If you have a service or talent that you would like to donate to the reunion, we would welcome it. Specifically, we are looking for:
Photographers
Volunteers to reach out to classmates on social media
Volunteers for the registration table
Contact us to volunteer your services ASAP and thank you!